Do you have rust stains on your concrete or other surface at your home or business?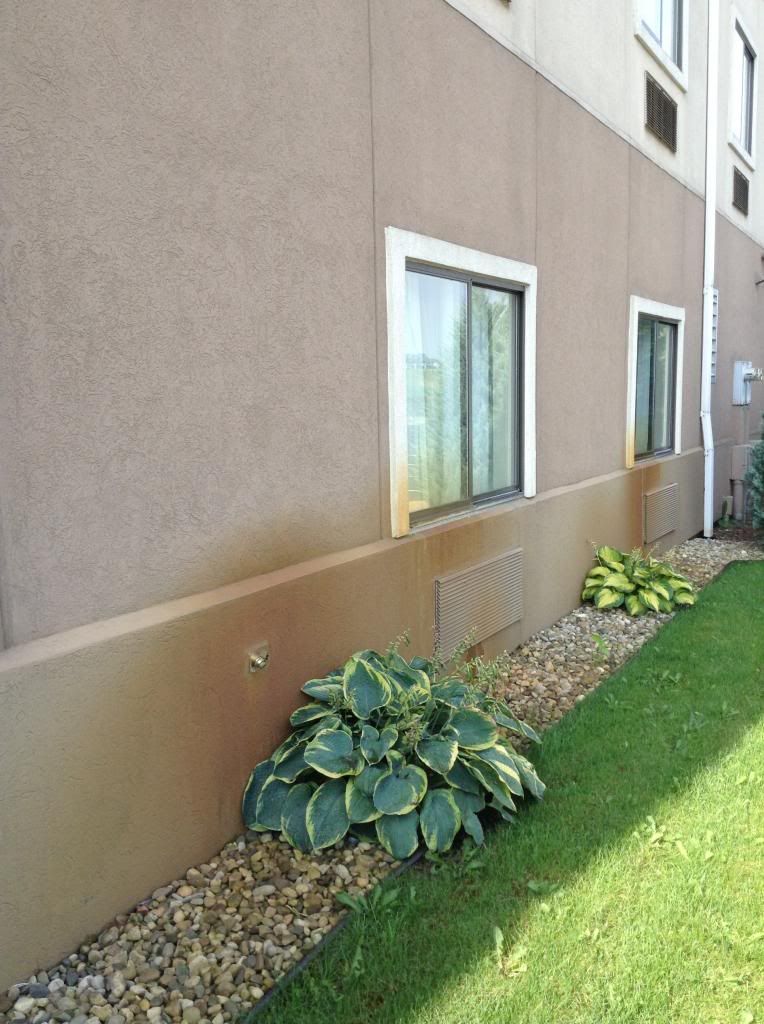 Rust stains may appear on your property from various things and reasons causing your place to loose its curb appeal and appear unattractive to your friends and family or your clients at your place of business.

Just to name a few of the causes of these rust stains can be on concrete can be from snow plows dragging and leaving metal shavings on the sidewalk, fertilizer stains is another one caused by stray fertilizer when fertilizing the lawn beside the concrete walk or driveway. Another cause can be battery acid can stain concrete and looks like a rust streak, and can come from a car battery, wheelchair battery, golf cart or other batteries that may be leaking a little. Also another cause can be from the irrigation system. Irrigation systems can cause a rust stain to appear from the iron in the water or other contaminates.

These stains are not just limited to concrete but can also be found on siding, windows, decks, and many other surfaces.

These rust stains can be removed but depending what surface and what the cause is they can be rather difficult to safely remove these unsightly streaks and stains.

Here at FullBlast Pressure Washing we have teamed with F9 and have become a qualifying independent applicator to safely remove these stains for you.
Call today for your
Free Rust Stain Removal
Quote!!

717-961-5477
FullBlast Power Washing



Keywords: How to remove rust stains, rust streaks removal pa, rust stain Harrisburg pa, rust remover mechanicsburg pa, concrete cleaning pa, rusty streaks, rust remover,
Article by Mr. FullBlast
Jay Rissler