Event Location:
[FONT=Roboto+Slab]Hotel Preston[/FONT]
[FONT=Roboto+Slab]733 Briley Pkwy[/FONT]
[FONT=Roboto+Slab]Nashville, TN 37217
[/FONT]
615-361-5900
Date: Nov. 4 & 5 2016

Schedule: Hands on Training, Sales, Business Developement

Airport Info:

Nashville International Airport
1 Terminal Dr.
Nashville, TN 37214


Ground Transportation Information:
Find a ride at Lyft!
Find a ride at Uber!
Agenda


Nov. 3 2016​

Meet & Greet: 6:00 pm Hotel Preston Lounge
Nov. 4 2016 Day 1
​
8:30 am: Coffee in the Southside Lounge Located in the Network Room
9:30 am:
Rick Atkins: Business
Development

11:00 am: George Clarke: President's Address

12:00 pm - 12:45pm: Lunch
1:00 pm: Doug Rucker: $8000.00 House Wash
2:30 pm: Certification Overview
3:00 pm: Demonstrations

6:00 pm- Social:
Hotel Preston Lounge

Nov. 5 2016 Day 2

​
8:30 am: Coffee and Live Demonstrations/Preventive Maintenance with Russ Johnson

9:30 am: Patrick Clark: How to Finish the Year Strong
11:00 am: DJ Carroll: Funnel & Traffic
12:00 pm - 12:45pm: Lunch
1:00 pm: LeiLani Chostner & Ron Musgraves: Unsolicited Bidding
2:30 pm: Paul Schneider: Kitchen Exhaust Cleaning Inspection
3:00 pm: Paul Schneider: Kitchen Exhaust Cleaning Classroom Course
4:30 pm: Southside Equipment Skid Give A Way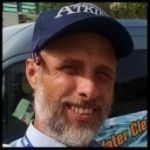 Rick Atkins
"Business
Development"
Rick Atkins of Atkins Deck Treatment in Pennsylvania has been in business since 1991 and has 13 employees. As a business owner, Rick has seen the good time and the bad times and is eager to share with his fellow contractors his experience. With current revenues around the $1MM per year- his business has blasted through some lean years during the recession by hiring a business consulting company to "determine where we were bleeding money." An honest, reflective presentation with a focus on understanding the costs associated with running your business. Rick will help you understand YOUR business numbers to ensure the profitability of your operation.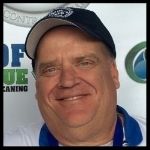 Doug Rucker
"$8000 House Washes"
Doug Rucker is the Past President of the United Association of Mobile Contract Cleaners. He is the Owner of Clean and Green Solutions www.cleanandgreensolutions.com, as well as several subsidiaries in the Houston, Texas market. In recent years, Doug has focused his attention on refining his sales techniques, resulting in great growth with his companies. He has incorporated technology into his daily operations, expanded his web presence in the region, and brought old school sales technics into one dynamic sales machine. Though Doug downplays his accomplishments by saying "NEVER BE CLOSING," his clients are elite consumers with expansive purchase power. Connecting with and serving residences in some of Houston's finest, upscale neighborhoods, he has established the "$8000 HOUSE WASH." One of the things he emphasizes in his nationwide pressure cleaning school is: "Never set your sights too low and stop pushing!" While he believes that desperate service contractors can be spotted a mile away, Doug's companies are in high demand, and his brand is strong and continually growing in the Houston area.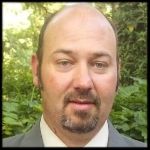 George Clarke
"President's Address"


George Clarke is owner of Outdoor ProWash in Nashville TN. He started the company in 2004 when he originally started cleaning roofs. Back then the company was called Roof Restore. Roof Restore branched out into pressure washing and eventually became Outdoor ProWash. Outdoor ProWash does both residential and commercial pressure washing. George participated in many discussions to revive and bring back the Uamcc and was totally supportive of the idea and vision from that point forward. Upon joining the Uamcc George quickly got involved and showed his support by encouraging others to join and helping maintain such an environment that members would want to share and learn. A few years later he became a BOD Member at Large, Treasurer and then elected President for 2016-2017.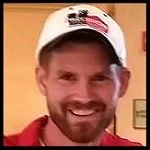 Pat Clark
"Finishing the Year Strong"
In 2011, Pat & Shielagh Clark came to this very convention searching for independent finacial freedom, which is what so many are dreaming of these days. They longed to own their own business one day, and to build a future for themselves and their family. Pat knew that by listening to the success of others, and developing mentorship and networking, his dream of owning a successful business would become a reality. From the hard work from his own back, he is now a multiple unit company. Precision Pro Wash specializes in the soft wash process in the Greenville and Charlotte, NC region. He is pressing numbers to ensure all his dreams will come to fruition. www.precisionprowash.com

DJ
Carroll
"Funnel & Traffic"
DJ Carroll wasn't supposed to be an entrepreneur. He was supposed to be a chemical engineer and play college ball. But instead of accepting one of the eight scholarships he got and doing what was expected of him, he surprised everyone and started his first business, EasyPro, and an entrepreneur was born.
Today, what began as a $300 start up, EasyPro grew by more than 4,000% in its first five years and is now a million dollar business operating in three states. He owns several businesses, including a coaching business, and works with everyone from high school students to Fortune 500 companies. With proven expertise in sales psychology and business strategies, he trains individuals and companies to become selling machines—and has put millions into the bank accounts of many happy clients.
Featured in several national trade publications (
Cleaner Times, Turf Magazine)
, DJ hosts "The Sales Factory" on Lifestyle Talk Radio Network, and is also active on social media. When his isn't working on his latest book, you can find him streaming regularly on Periscope—all in an effort to help as many people as he can reach, close as many deals as possible.
An avid fitness enthusiast and pilot, DJ lives in Louisville, KY.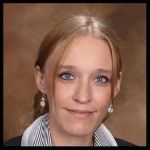 Leilani Chostner
"Unsolicited Bidding"
LeiLani Chostner is the Director of Marketing for UAMCC and has over ten years of industry sales experience with unsolicited bidding. She is responsible for helping promote contractors to their customers through the UAMCC, social media, and SEO. She has oversight of several UAMCC programs and has strengthened this organization in countless ways. While many contractors respond to requests from potential customers for project bids, Leilani has specialized expertise in UNSOLICITED BIDDING. You will not want to miss the great insight that she shares with hundreds of contractors to create business from scratch.


Ron Musgraves
"Unsolicited Bidding"
One of the most vital sales strategies for mobile cleaning contractors is getting on a commercial vendor list. Service contractors often wonder why they have no place with larger customers. Inside corporate America systems lay the secrets of becoming a vendor. Without the knowledge of the how, when, and where you will never have a chance with some companies no matter what decision maker you have in front of you. Learn how to get called by the customers instead of you calling them. With over thirty years of experience in the pressure washing industry, Ron has many secrets to his success that he enjoys sharing with others.


Paul Schneider
​
"Kitchen Exhaust Cleaning Inspection & Classroom Course
"
Paul Schneider entered the power washing and kitchen hood cleaning arena in 1977, in Los Angeles. At that time he worked with one of the industry's post WWII pioneers, Phil Drake. Paul helped to further develop hood cleaning and stove cleaning procedures, including a system for cleaning oriental restaurant hoods. There he authored a hood cleaning manual for beginners as well as a very successful marketing system. Subsequently he operated a hood cleaning business in Florida and currently is based in Central Illinois. Having trained many employees during his career, he wrote a new manual and began offering hood cleaner training, so as to acquaint start-up operators with proper cleaning methodology. He became a UAMCC member 3 years ago and is currently on the UAMCC board of directors.
Last edited: