Past President
Staff member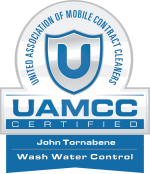 If it's on the outside of your business, we'll clean it! The Northeast's Finest Commercial Pressure Washing Service.
​
Certified Cleaners
Wash Water Control, Commercial, New York 11754,
Residential
Commercial Pressure Washing Professionals In NY, NJ, PA & CT

Parking Garage Cleaning * Building Cleaning * Brick Cleaning * Concrete Cleaning * Multi-Unit Property Cleaning * HOA & Condo Complex Cleaning * Store Front Cleaning *
Concrete Cleaning
Residential Pressure Washing Professionals In Long Island, NY
SoftWash Low Pressure House Washing * SoftWash Low Pressure Roof Cleaning * Gutter & Downspout Brightening * Hot Water Concrete & Brick Cleaning* Wood Deck & Fence Restoration
We also do many types of building cleaning with bucket trucks, lifts etc. We clean parking garages any where on Long Island, in the tri-state area and beyond. We have done parking garages as far as Baltimore MD. If the job is large enough and we win the bid will go just about anywhere to get the job done for you. Thats our goal with our company which is to keep your places having the best curb appeal so your company when looking so good your customers just want to be there.
Cleanliness is money in your pocket.
​