Past President
Staff member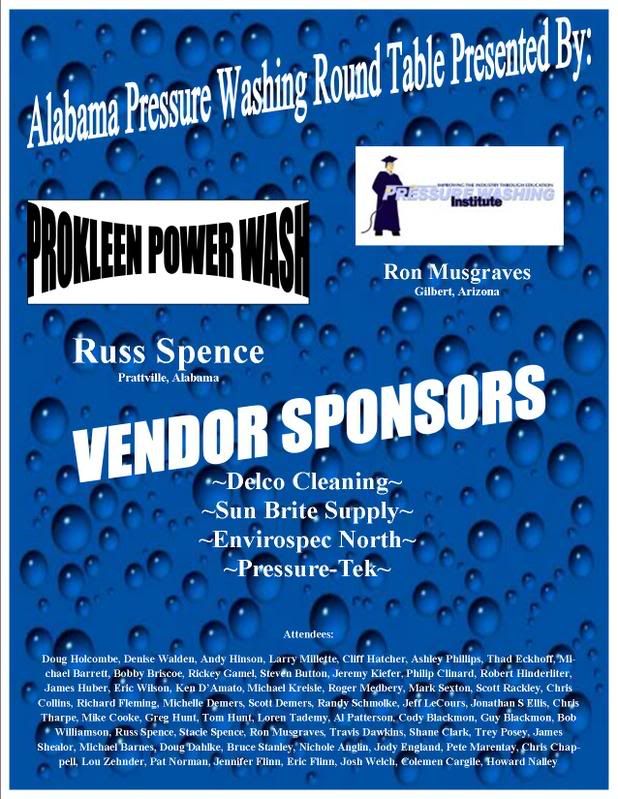 This is the start of 2009, Alabama is ready to Go!!!!!!!!!!
Russ Spence
of Pro Kleen Powerwash in Prattville AL, will be hosting the start of 2009.
Hats off to Russ, the event was no charge to contractors.
Thanks to all the Dist that Made this Event Possible.
Look Forward to seeing all you guys in AL.......