How to Register for Classes
Speakers / Presenters at the Convention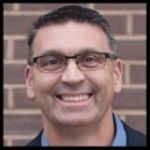 Matt Clark
"The 5 Lug Nuts of a High Performance Team" & "Coaching & Leadership Development"
Over the past 25 years I've had the pleasure of coaching, motivating and inspiring athletes, teams and organizations to maximize their performance. I've spent the last 15 years working at NASCAR's highest level as a Pit Crew Coach & Executive Leader. Coaching and leading high performance athlete's and teams gives me a unique perspective on high performance expectations, preparation and execution.


Professional Highlights

FOX Sports1 NASCAR Analyst

Over 70 NASCAR Series wins

2 Sprint Cup Series Championships

2 Nationwide Series Championships

Camping World Truck Championship

2 Daytona 500 wins: #24, #48

3 Brickyard 400 wins: #24, #48, #27

NASCAR Pit Crew Challenge Champs


2 Time Mechanix Wear MVP Pit Crew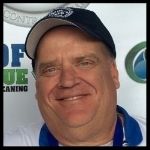 Doug Rucker
" $8000 House Washes "

Doug Rucker is the President of the United Association of Mobile Contract Cleaners. He is the Owner of Clean and Green Solutions
www.cleanandgreensolutions.com
, as well as several subsidiaries in the Houston, Texas market. In recent years, Doug has focused his attention on refining his sales techniques, resulting in great growth with his companies. He has incorporated technology into his daily operations, expanded his web presence in the region, and brought old school sales technics into one dynamic sales machine. Though Doug downplays his accomplishments by saying "NEVER BE CLOSING," his clients are elite consumers with expansive purchase power. Connecting with and serving residences in some of Houston's finest, upscale neighborhoods, he has established the "$8000 HOUSE WASH." One of the things he emphasizes in his nationwide pressure cleaning school is: "Never set your sights too low and stop pushing!" While he believes that desperate service contractors can be spotted a mile away, Doug's companies are in high demand, and his brand is strong and continually growing in the Houston area. Join us to hear him present at the General Session on September 11.
Chris Apple
" Selling to Property Managers"

Chris Apple is the owner of Arkansas Pro Wash
www.
arkansasprowash.com
as well as UAMCC Vice President. Chris has successfully developed a sales system to reach property managers in the Little Rock market. Whether it's commercial, retail, or multi family house cleaning, Chris provides reliable, exceptional service through his unyielding commitment to customers. Accountability, excellence, integrity and teamwork are among the core values of his company. He has used extremely creative techniques such as posting movie ticket giveaways on Facebook and other social media strategies. Chris will be teaching two classes on successful Property Management sales strategies at the UAMCC Free national convention. You will enjoy learning some of the great insights Chris has to share from his wealth of experience and knowledge. Don't miss Chris Apple!
David Carroll
" Embracing Technology to make your Business more Profitable"


David Carroll is an innovator in the service industry in the St. Paul, Minnesota market. He is a real entrepreneur, a true visionary, and the very definition of "young hustler." Some have referred to his talents as "success in a bottle." He is the Owner and Operator of Lions Share Maintenance and strives to treat each and every customer like his own family. He won the Angie's List Super service award for two consecutive years, and has helped many other bidding contractors incorporate technology into their bidding process with "PRO-POSAL."
www.closethejob.com
This unique process streamlines bidding proposals, shaves 20-30 minutes off of every bid, and greatly increases follow-up abilities. You can learn more about "PRO-POSAL" on the web at
www.closethejob.com
. Come to the FREE National Convention and watch him explain and teach you how he makes it happen day in, day out. David will be teaching two classes and on the floor consulting throughout the convention.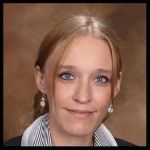 Leilani Chostner
"Unsolicited Bidding Works"


LeiLani Chostner is the Director of Marketing for UAMCC and has over ten years of industry sales experience with unsolicited bidding. She is responsible for helping promote contractors to their customers through the UAMCC, social media, and SEO. She has oversight of several UAMCC programs and has strengthened this organization in countless ways. While many contractors respond to requests from potential customers for project bids, Leilani has specialized expertise in UNSOLICITED BIDDING. You will not want to miss the great insight that she shares with hundreds of contractors to create business from scratch. Come to the FREE National Convention and watch her explain and teach you the processes of how to successfully sell UNSOLICITED BIDS. LeiLani will be teaching two classes at the Free convention.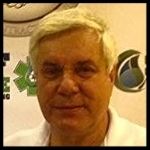 Rich Colletti
"How to Properly Prep & Seal Pavers and other Hard Surfaces"

Rich Colletti has single-handedly transformed the concrete paver cleaning and sealing industry. Fighting such barriers as weather delays, moisture problems and time challenges, Rich spent years in research testing and developing a unique system that could be utilized immediately upon pressure washing, and that would not be impeded by rain or other forms of moisture. This "ALL IN ONE DAY" process he calls "SEAL-N-LOCK"
www.sealnlock.com
includes pressure washing the pavers, joint sanding, and two coats of sealer. This process has eliminated any chance of the pavers turning white, is much easier and quicker to perform, and is even better for the health of contractors using this system. He has been teaching this system since 2010 to over 400 contractors now authorized to seal surfaces properly with SEAL-N-LOCK. Don't miss this successful entrepreneur and inventor teach a revolutionary system at our free National Convention General Session.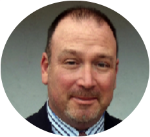 Tony Shelton
" Solution to Pollution"

Tony Shelton is the founder and owner of Sonitx (
www.sonitx.com
) as well as a member of the UAMCC Board of Directors. He is a leading expert in the area of environmental concerns and has a unique depth of understanding of such federal laws as the Clean Water Act and is ready to help contractors sort through the complicated issues of local permitting. Tony along with the UAMCC Environmental team are defender's of contractor's rights and have traveled the country extensively to ensure contractors are not impeded by local municipalities. If you have ever had any conflict with local authorities over pollution issues, Tony and the UAMCC Environmental Team stand ready to assist you. If you would like a greater understanding of the National Pollutant Discharge Elimination System (NPDES) permit, you will not want to miss Tony's seminar. Come to the FREE National Convention and watch him explain and teach you firsthand about environmental concerns in our industry. Tony will be teaching two classes, and he along with the other members of the UAMCC Environmental Team will be available to answer any environmental questions you may have at the Free National Convention.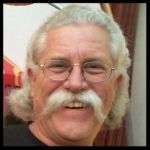 Jerry McMillen
" Wash Water Control Course"

Jerry McMillen is the owner of
www.Pressurewasher.net
and a manufacturer of Sirocco Reclaim Vacuums. Jerry's clear understanding of environmental concerns, as well as the necessity of reclaim equipment makes him the perfect teacher in this industry. By completing the Wash Water Control Course you are well on your way to earning your UAMCC Certification. Come to the FREE National Convention and watch him explain and teach you how to properly control your water discharge. Jerry will be teaching two Courses and will be available for consulting throughout the UAMCC Free convention.
Ron Musgraves
" Getting on a Commercial Vendor List"


One of the most vital sales strategies for mobile cleaning contractors is getting on a commercial vendor list. Service contractors often wonder why they have no place with larger customers. Inside corporate America systems lay the secrets of becoming a vendor. Without the knowledge of the how, when, and where you will never have a chance with some companies no matter what decision maker you have in front of you. Learn how to get called by the customers instead of you calling them. With over thirty years of experience in the pressure washing industry, Ron has many secrets to his success that he enjoys sharing with others. Come to the FREE National Convention and learn from the best!
​
Fayth Shelton
" Fayth Works"
Fayth Shelton is the owner of FaythWorx (
www.faythworx.com
), an environmentally friendly alternative for wash water control. Inventor, entrepreneur and visionary, she is saving the environment for future generations. In 2014, at the age of 12, Fayth started "FaythWorx" from a product called Gutter Critter. She acquired the company from Ken Beckstead when it was named Gutter Critters. Fayth took the residential product and turned it into a commercial media life saver for the mobile cleaning industry. An integral part of the Faythworx products is the Smart Sponge. It was used in the Gulf Oil Spill and is the most innovative technology on the market. This product simplifies gravity media capabilities. Her father, Tony Shelton, is also speaking at our FREE national Convention. Watch Fayth show you how to save $1000's while staying compliant.
www.faythworx.com
Last edited by a moderator: