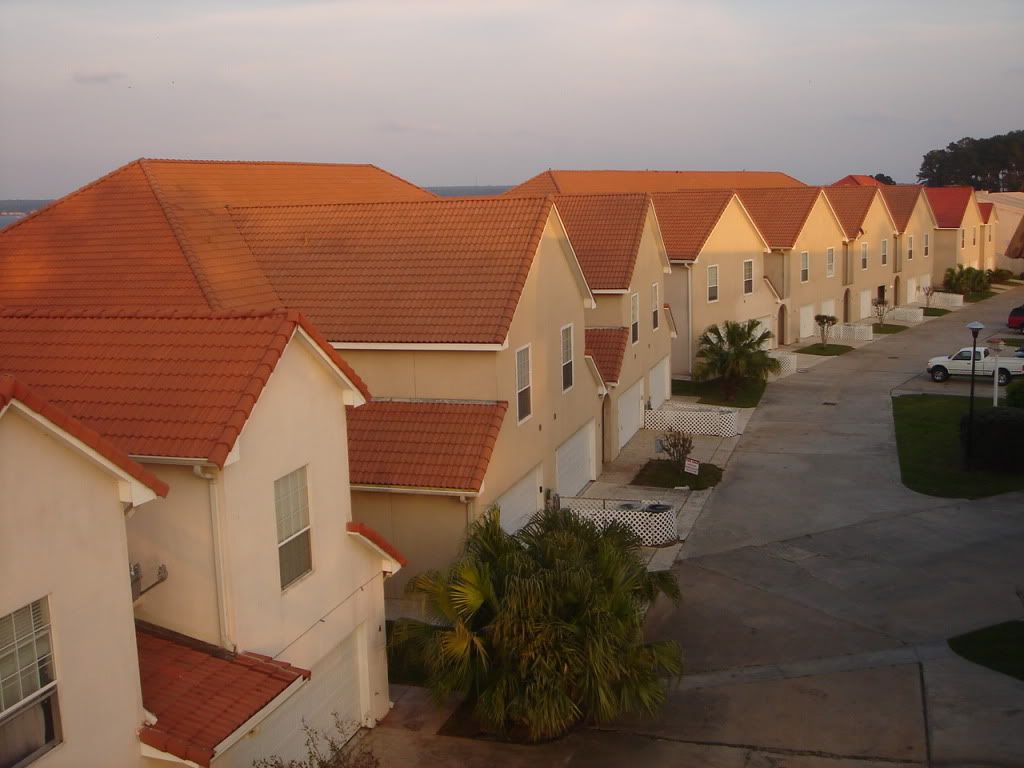 Well we finished the condo roof cleaning on Sunday. We had planned on it taking 3 days. On the morning of the second day, we were sure we would finish it that day. Then we started having issues with the lift which ended up making making the job last 4 days instead of 3.
To start, the PM had a requirement that we use a lift and NOT walk on the roofs. This was a deal breaker for them and if we would have refused, we wold not have gotten the job. Not that big of a deal but it ended up prolonging how long it took. Then everyday they had issues with the toggle switch that extends the boom. On the second day the battery died and our guy was stuck in the air for an hour, at full extention. Once they replaced the battery, they got to rockin along again. Unknown to us, there was an underground water leak and our lift got stuck in a grassy swamp. The PM knew about it and apologized for not disclosing it and was not angry about the ruts. They had to call a wrecker service at a cost of $350.
On Saturday, they ran out of chemicals at 4:30 and had to shut down. Our chemical company is closed on the weekends and charged us a $340 call out fee, on top of the $450 for the chems.
Long story short, we got the lift for free for the entire job, which covered our added expenses of chems and wrecker service, finished in pretty good time, made some money, and now have a loyal PM customer.
1 Lesson we did learn was that PM's look at business like the BBB does. When the maintenance manager came out to the job, Celeste apologizing for the delays, and he told her that he understood that they were not our fault, but was very impressed by how smoothly and professionally she handled the situation and still finished in good time. :clap: