(title) Free Doug Rucker's Pressure Washing School February 15th-17th Kingwood TX Event Networking / Education / Training / Sales (the title is too long for me to fit in the title spot so i put it here for you to copy Mike)
​

Event Location:
Courtyard Marriott
130 Northpark Plaza Dr
Kingwood Tx, 77339
Date: February 15th-17th


Airport Information:

Houston George HW Bush Intercontinental Airport. (IAH)
Hotel:
Courtyard Marriott
130 Northpark Plaza Dr
Kingwood Tx, 77339

Additional Hotels:

Homewood Suites Houston/Kingwood 866-925-7881

Courtyard Houston Kingwood 866-925-9754

La Quinta Inn & Suites Houston Kingwood Medical

Holiday Inn Express Hotel & Suites Houston-Kingwood 866-538-0154

Ground Transportation Information:

Find a ride at Lyft!
Find a ride at Uber!


Agenda
February 15th
1:00pm - 5:00pm: Hands on Training & Demonstration
5:30pm- Social: The Draft is on the Same Property as Hotel. Walking Distance ​
February 16th
9:30 am:
Mitch Beckam

11:00 am: Ron Musgraves - Property Management Selling
12:00 pm - 12:45pm: Lunch
1:00 pm: Andrew Snyder - Building Systems in your Business
2:30 pm: Special Demonstrations
4:00 pm: Doug Rucker - $100,000.00 House Wash

6:00pm- Social:

The Draft is on the Same Property as Hotel. Walking Distance

​
​
February 17th

9:30 am:
Pat Clark - Starting the Year Strong

11:00 am: Doug Rucker - ???

12:00 pm - 12:45pm: Lunch
1:00 pm: Ramon Burke - Selling Commercial Work
2:30 pm: Mark Belyan - Looking at
your Service from a Property Managers Prospective
3:45 pm: Doug Rucker - Closing Remarks
​
​
Speakers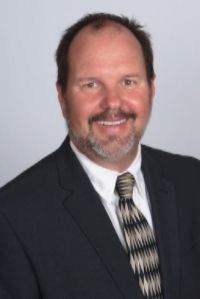 Ramon Burke:

They say necessity is the mother of invention and necessity invented Spray Wash Exterior Cleaning. As a former real estate developer, Ray was wiped out during the 2008 crash. Armed with a few hundred dollars, a pool pump, and a Home Depot pressure washer, Spray Wash was created as a basic way to put food on the table and feed his family. As the company has grown from its very humble beginnings, Spray Wash has become a family affair with the addition of Tonya Burke, Ray's wife and partner. Now a multi-crew "round the clock" operation, Spray Wash is north Florida's premier exterior cleaning company.


Pat Clark:

In 2011, Pat & Shielagh Clark came to this very convention searching for independent finacial freedom, which is what so many are dreaming of these days. They longed to own their own business one day, and to build a future for themselves and their family. Pat knew that by listening to the success of others, and developing mentorship and networking, his dream of owning a successful business would become a reality. From the hard work from his own back, he is now a multiple unit company. Precision Pro Wash specializes in the soft wash process in the Greenville and Charlotte, NC region. He is pressing numbers to ensure all his dreams will come to fruition. Come see Pat explain the path he took and how important getting the right advice made things happen for him today at our Free National Convention.www.precisionprowash.com


Andrew Snyder:

Born into a family of window cleaners, Andrew had a squeegee in his hand the moment he turned 13. From that point on, Andrew's father would teach him everything he needed to know about running a successful window cleaning business. In 1992 he founded Quad City Window Cleaning located in Moline IL. Years into running his own Quad City Window Cleaning business, Andrew met Jon Welker at an industry seminar. After much research and endless meetings, the pair decided to join forces and combine their 40 years of experience and knowledge to co-found Agent Clean and Agent Clean University. Together their teams, the two continue to provide window cleaning, power washing, roof cleaning, mold removel, and more to residential and commercial customers alike.


[FONT=Roboto+Slab]
Ron Musgraves[/FONT]
[FONT=Roboto+Slab]One of the most vital sales strategies for mobile cleaning contractors is getting on a commercial vendor list. Service contractors often wonder why they have no place with larger customers. Inside corporate America systems lay the secrets of becoming a vendor. Without the knowledge of the how, when, and where you will never have a chance with some companies no matter what decision maker you have in front of you. Learn how to get called by the customers instead of you calling them. With over thirty years of experience in the pressure washing industry, Ron has many secrets to his success that he enjoys sharing with others.

[/FONT]
Doug Rucker
Doug Rucker is the current former President of the United Association of Mobile Contract Cleaners. He is the Owner of Clean and Green Solutions
www.cleanandgreensolutions.com
, as well as several subsidiaries in the Houston, Texas market. In recent years, Doug has focused his attention on refining his sales techniques, resulting in great growth with his companies. He has incorporated technology into his daily operations, expanded his web
presence in the region, and brought old school sales technics into one dynamic sales machine. Though Doug downplays his accomplishments by saying "NEVER BE CLOSING," his clients are elite consumers with expansive purchase power. Connecting with and serving residences in some of Houston's finest, upscale neighborhoods, he has established the "$8000 HOUSE WASH." One of the things he emphasizes in his nationwide pressure cleaning school is: "Never set your sights too low and stop pushing!" While he believes that desperate service contractors can be spotted a mile away, Doug's companies are in high demand, and his brand is strong and continually growing in the Houston area.
​
Last edited by a moderator: