Event Location:

Embassy Suites
8978 International Dr, Orlando, FL 32819
(407) 352-1400

Date: January 25th & 26th 2017

Airport Info:
Orlando International Airport


Hotels:

Avanti International Resort 866-925-9754
Homewood Suites by Hilton Orlando- 866-538-0154
Hyatt Place Orlando Convention Center 866-538-0293
Homewood Suites by Hilton Orlando Convention Center South 866-538-1349
Courtyard by Marriott 866-538-6270


Agenda
January 24th​
6:00 PM: Social - Embassy Suites Lounge

January 25th​
8:00 am - 12:00 PM: Circuit Training: Soft washing, sealing, Surface Restoration, & Window Cleaning
12:00 pm - 12:45pm: Lunch
1:00 pm: Carlos Gonzales - Selling Commercial Work
2:30 pm: Demonstration and Hands on Training



6:00pm- Social: Embassy Suites Lounge
January 26th
​
9:00 am - 12:00 PM: Paul Kassander - Preventive Maintenance Bootcamp
12:00 pm - 12:45pm: Lunch
1:00 pm: Jon Welker - Building Systems in your Business
2:30 pm: John Braun - Social Media Selling
4:00 pm: Ramon Burke - Bidding Large Government Contracts


Speakers

Jon Welker:
Jon is the owner/ operator of Agent Clean of Missouri www.agentclean.com. With well over 20 years of experience in the exterior cleaning business, Jon's extensive knowledge is invaluable to the present and future of Agent Clean. Not only was Jon an early adopter of the revolutionary pressure specific softwashing concept, his expertise in using the time-tested methods of traditional pressure washing, roof cleaning and window washing is unsurpassed. In addition, Jon contributes best practices in more specialized services like holiday lighting, wood restoration and concrete sealing. Beyond the technical side of the business, Jon has a passion for system and logistics development, all of which will play a role in the future development of Agent Clean. Come learn Jon's techniques at the Free UAMCC National Convention.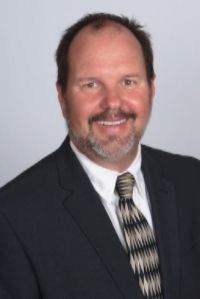 Ramon Burke:

They say necessity is the mother of invention and necessity invented Spray Wash Exterior Cleaning. As a former real estate developer, Ray was wiped out during the 2008 crash. Armed with a few hundred dollars, a pool pump, and a Home Depot pressure washer, Spray Wash was created as a basic way to put food on the table and feed his family. As the company has grown from its very humble beginnings, Spray Wash has become a family affair with the addition of Tonya Burke, Ray's wife and partner. Now a multi-crew "round the clock" operation, Spray Wash is north Florida's premier exterior cleaning company.
Carlos Gonzales "Master of Ceremonies"

Carlos Gonzales is the owner of New Look Power Wash and Enviro Bio Cleaner in Northern California. Carlos created New Look Power Wash in 2001 after a successful career in the private sector as an executive in the direct marketing and dot.com industries. Enviro Bio Cleaner was created in 2012 after he saw an opportunity for a environmentally friendly soap for use in the world wide pressure washing industry.
Carlos' entrepreneurial spirit and strong marketing background was the perfect recipe for creating New Look Power Wash and Enviro Bio Cleaner. He continues to use his expertise to train and advise newcomers as well as the more seasoned contractors in the industry. Carlos is the Founder of the current United Association of Mobile Contract Cleaners (UAMCC) and attends conferences throughout the year to support and advise on the challenges to the industry and the progress made within the industry.

Paul
Kassander
Paul Kassander & his crew at the www.PowerWashStore.com will demonstrate things such as Pressure Washers, Soft-Washing, Surface Cleaning, Water Purification, equipment functions & simple down streaming technics.

John Braun
How to be the cleaner of choice in ANY neighborhood. The new Every Door Direct Mail program can be used to mail huge postcards for as little as 16 cents per home. You'll see postcard examples that have gotten as much as a 14-to-1 return on investment. Plus, you'll see how to use Google Adwords to compliment your EDDM program.

Sponsor Logo's


Last edited by a moderator: